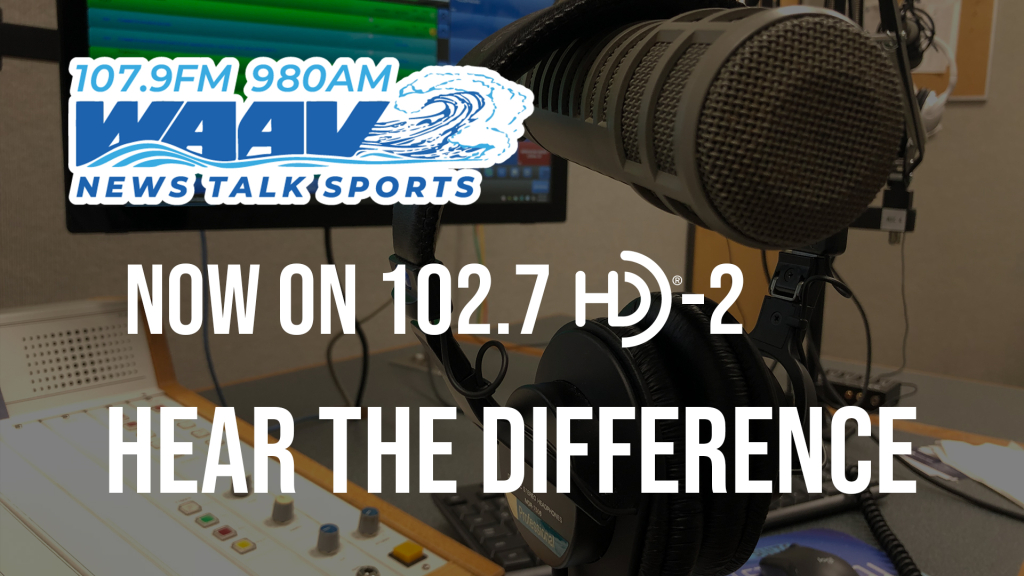 Many newer cars are equipped with HD radio. HD Radio gives broadcasters the option to have multiple stations on the same frequency. We have seen a big growth in the number of cars that have HD radio the past few years. Current estimates are that 50 million cars on the road are equipped with HD radio capability. Do not confuse HD radio with satellite radio from SiriusXM. 
With the addition of HD transmission on 102.7 WGNI, you now have another way to listen to WAAV. If your car is equipped with an HD radio, simply tune to 102.7 FM. After a few seconds you will notice an HD symbol or light indicating you are listening in HD. Tap the HD icon or turn the tune knob until you land on 102.7 HD2. 
Once tuned you will begin hearing WAAV in crystal clear HD radio. In addition to better audio quality the signal is much further reaching than 107.9 FM and 980 AM.
With the addition of HD Radio you have more options than ever to listen to Cape Fears News, Talk, and Sports.
980 AM
107.9 FM
102.7 HD2
Our App
Smart Speakers
980waav.com